Liverpool and Brazil forward Roberto Firmino has revealed who he would pick for his ultimate 5-A-Side team. In seven seasons at Liverpool, Firmino has won every major club trophy; UEFA Champions League, UEFA Super Cup, FIFA World Club Cup, the English Premier League, FA Cup, League Cup, and FA Community Shield. Therefore, it's no surprise he's picked a handful of stars, but who did he choose from the red side of Liverpool?
Roberto Firmino's Ultimate 5-a-Side team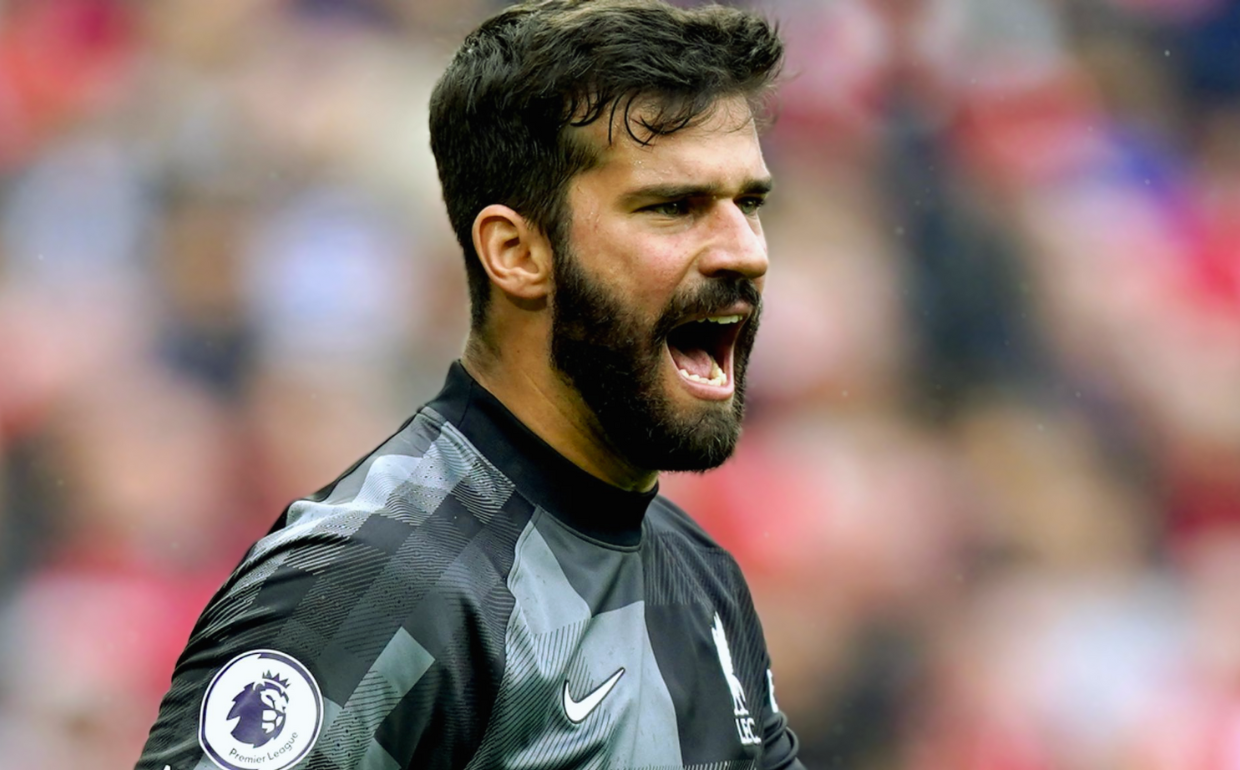 Alisson Becker
Fellow Brazilian Alisson Becker makes perfect sense as Firmino's goalkeeper selection. More commonly known simply as Alisson, the shot-stopper is considered one of the best in the world right now due to his distribution, positioning, accurate saves, and confidence in one-on-one situations. He can also score the occasional goal.
Virgil Van Dijk
Since joining Liverpool in 2018, Dutchman Virgil van Dijk has become a reliable and assured presence in Liverpool's backline. His leadership has elevated fellow defenders Trent Alexander-Arnold, Joe Gomez, Ibrahima Konaté, and Andrew Robertson. While his strength, presence, intelligence, and speed means van Dijk is one of the most feared defenders in the world.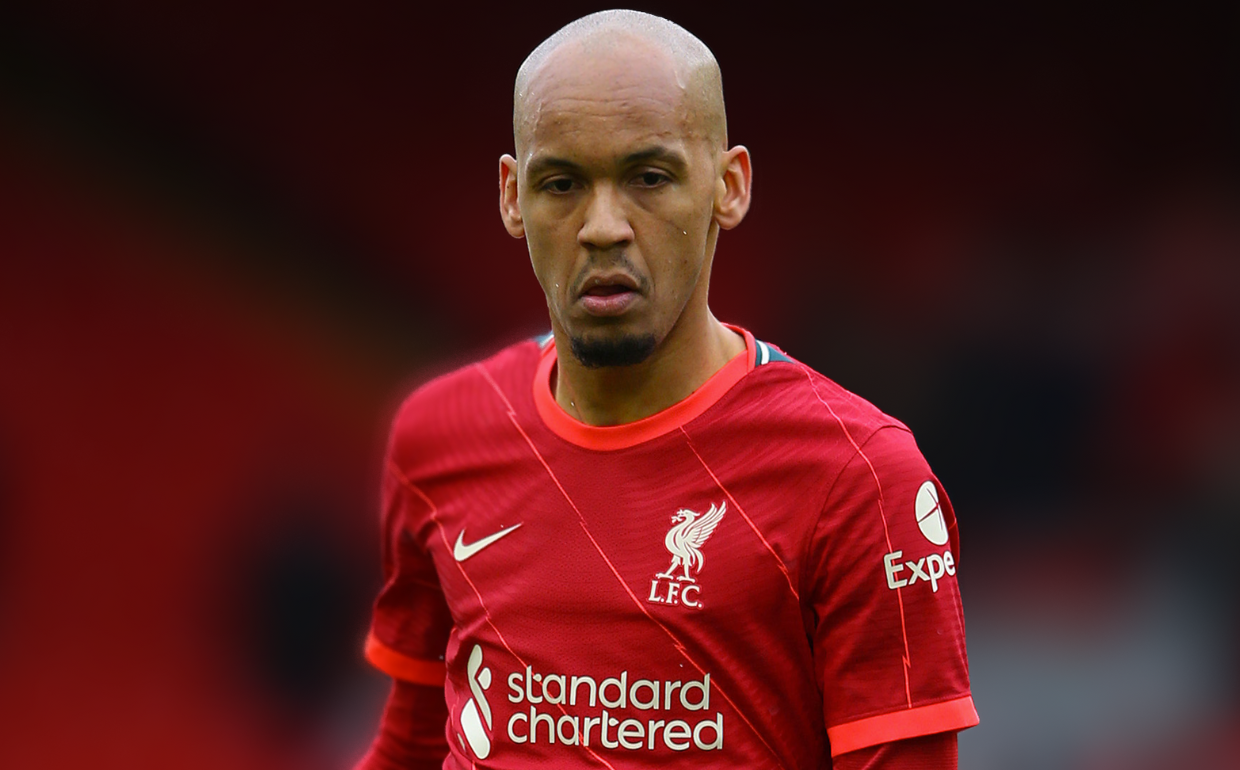 Fabinho
Building upon a solid defensive backline is another Brazilian. After emerging at Monaco, defensive midfielder Fabinho moved to Anfield in 2018. Since then he's proven to be a versatile and stable member of Liverpool's squad. While Fabinho is often sitting in front of Liverpool's back four, he can drop back into defence. Nevertheless, he has been praised for his ability to read the game, his composure, and his ability to pivot Liverpool's ball movement from defence to attack.
Philippe Coutinho
While he's another Brazilian in Firminio's 5-a-Side team, Philippe Coutinho is the only player who currently doesn't play for Liverpool. Now back in England playing for Aston Villa, Coutinho joined Liverpool from Inter Milan in January 2013. Over the next five years, the attacking midfielder and winger became a vital player as Liverpool challenged for the Premier League title in 2013-2014. Nevertheless, his time at Liverpool saw "the Little Magician" become known for his vision, speed, and passing ability. Coutinho departed Liverpool for Barcelona in January 2018 for an initial £105 million. He would later spend time on loan at Bayern Munich, where he somewhat infamously scored twice against his parent club as the German club defeated Barcelona in an 8-2 win in 2020.
Mohamed Salah
In recent years, when you think of Liverpool goalscorers there is one man that instantly comes to mind – Mohamed Salah. The Egyptian striker has proven to be a revelation on Merseyside since joining in 2017. Written off as a flop by some from his time at Chelsea, Salah quickly proved doubters wrong, scoring 32 league goals in his first season. Over the past five years, Salah and Firmino have become a crucial part of Liverpool's three-man frontline. Salah has often played on the right wing, allowing him to use his speed and dribbling skills to tear through defences before scoring or assisting a goal.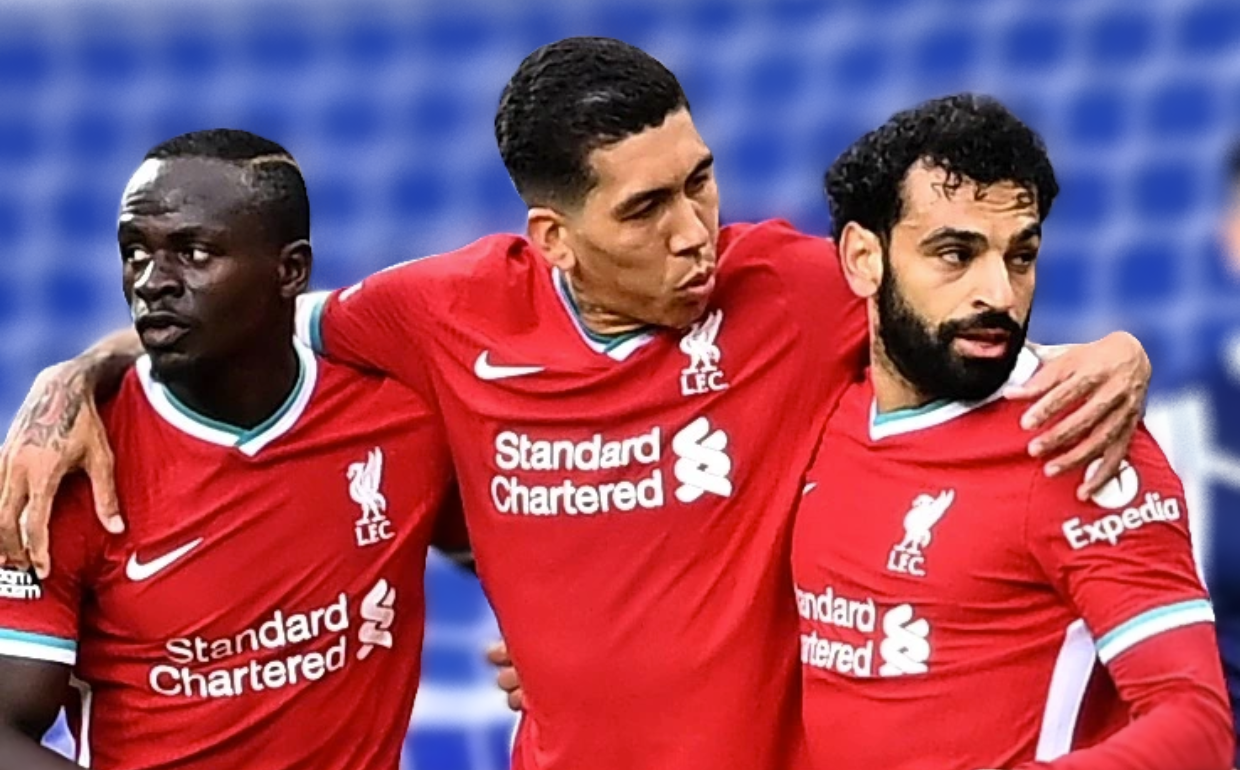 Sadio Mané didn't make it into the team Firmino's team!
Why isn't Sadio Mané is Roberto Firmino's 5-a-Side team? Yes, that's right, the main third man in Liverpool's former three-man attack was not selected in Firminho's five-a-side team. Mané, who departed Liverpool for Bayern Munich in the summer of 2022, spent six years playing alongside Firmino, winning every major club trophy possible including the English Premier League, and UEFA Champions League. Collectively, the trio of Firmino, Salah, and Mané scored 338 goals in their time together at Liverpool.
However, it seems Firmino opted for his fellow countryman, Philippe Coutinho, over Mané when selecting his ultimate 5-a-Side team. Tactically, it makes sense as Coutinho is seen as more of a playmaker, and would serve as the bridge between Fabinho and Mohamed Salah. Whereas Mané would probably play alongside Salah, leaving a gap between Fabinho, defender Virgil van Dijk and goalkeeper Alisson Becker.
Roberto Firmino, Liverpool forward
"Who is Roberto Firmino?" is probably something Liverpool fans were asking when he joined the Reds in 2015. Even though he doesn't always grab the headlines, Roberto Firmino has been an ever-present force for Liverpool.
After coming through at Brazilian club Figueirense, Roberto moved to Europe in 2011, joining German Bundesliga club Hoffenheim. At the end of the 2013-2014 season, he was named the league's Breakthrough Player of the Year. Firmino's time in Germany saw him emerge as a reliable second striker, embracing a determined and attractive style of play.
Since securing a move to Liverpool in July 2015, Firmino's status has continued to grow. Although he was used as a winger under former manager Brendan Rodgers, since the arrival of Jurgen Klopp in October 2015, Roberto has been used as a false 9 as the German coach prioritises a pressing style. The Brazilian plays a key part in Liverpool's counter-attacking, being praised for his positioning, movement, and vision, contributing plenty of assists as well as goals.
He has become a fan favourite, that's despite fans (and opposition supporters) mocking Firmino's pearly white teeth. He is also known for his numerous tattoos, most notably one on the right-side of his neck.
Roberto Firmino's goalscoring record at Liverpool
What is Roberto Firmino's goalscoring record at Liverpool? Well, the answer may surprise some but we're here to answer that question.
As of October 12th 2022, Roberto Firmino, now aged 31, has scored 106 goals for Liverpool. 77 of those goals have been scored in the English Premier League. This is despite experiencing several injury issues, including knee and hamstring injuries in 2021.
While he hasn't scored as many goals as Mohamed Salah (121) or Sadio Mané (90) for Liverpool, he is the first Brazilian player to reach 50 goals in the Premier League.
Nevertheless, it is no surprise that Firmino has provided 78 assists in all competitions with 54 of those happening in Premier League games.
So far this season (2022-2023), he has scored six times in nine appearances for the reds. This is despite reported interest from Juventus, linking him with a move to the Italian club in January.
Roberto Firmino Stats
What are Roberto Firmino's stats? Here is a detailed breakdown of the Brazilian's career so far.
As for his national side, Brazil, Firmino has been capped 55 times so far. He made his international debut on November 12th 2014, in Brazil's 4-0 win against Turkey. Since then, Firmino has scored 17 goals for his country. The first of these came just six days after his debut. He scored the winning goal as Brazil defeated Austria 2-1 in a friendly.