Once again the summer transfer window saw a host of stars and emerging talents being sold for outrageous fees and unbelievable wages. But who is the most valuable and costly footballer of all time? We will cover all the record transfer fees of this season and all time.
As always, the transfer window saw major European clubs paying millions as they chase success both domestically and on the continent.
It may be no surprise to some, but the English Premier League was once again the highest-spending league with an estimated £1.9 billion being spent on players. With Manchester United's purchase of Brazilian forward Antony from Ajax being the largest fee paid by an EPL club at £90.5m. However, he is far from being the most expensive footballer in world football.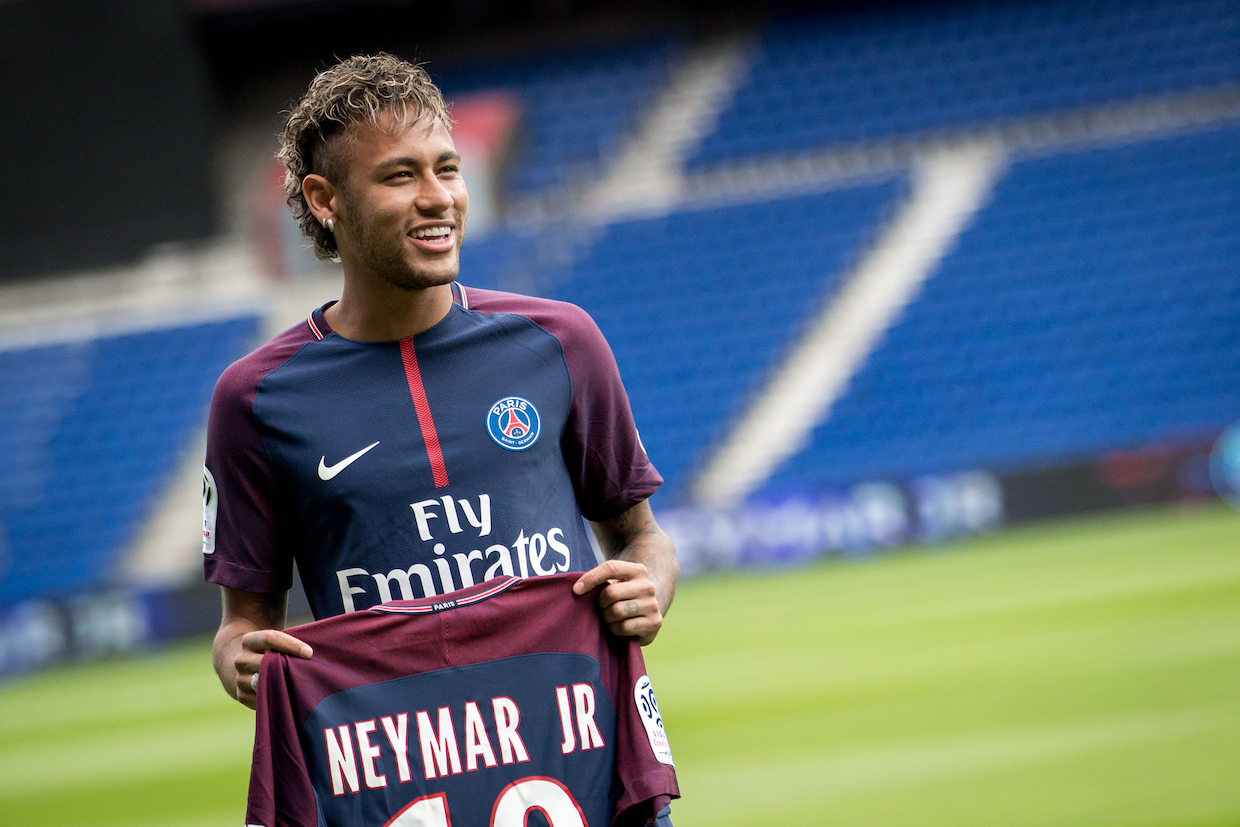 Who is the most expensive footballer in history?
In August 2017, Paris Saint-Germain reportedly paid €222m to Barcelona for Neymar Jr.
This followed in what was an expensive summer for the French club, as they also purchased Kylian Mbappe from Ligue 1 rivals Monaco for a fee of €145m, which would eventually raise to €180m.
In terms of footballers' value, Mbappe is now considered the most valuable footballer. Earlier this year, he signed a new contract with PSG, earning him an estimated €62 million a year.
What are the highest transfer records in football history?
Undoubtedly, Neymar Jr's transfer to Paris Saint-Germain from Barcelona in 2017 is the highest transfer record. And it's no surprise that major European clubs have been involved in all of the biggest transfers in football history.
Neymar : Barcelona – PSG (2017) – €222m
Kylian Mbappe: Monaco – PSG (2017) – €145m (+€35m)
Joao Felix: Benfica – Atletico Madrid (2019) – €126m
Philippe Coutinho: Liverpool – Barcelona (2018) – €120m (+€40m)
Antoine Griezmann: Atletico Madrid – Barcelona (2019) – €120m
Jack Grealish: Aston Villa – Manchester City (2021) – €117m
Romelu Lukaku: Inter – Chelsea (2021) – €115m
Ousmane Dembele: Borussia Dortmund – Barcelona (2017) – €105m (+€45m)
Paul Pogba: Juventus – Manchester United (2016) – €105m
Gareth Bale: Tottenham – Real Madrid (2013) – €100.8m
Who is the most expensive footballer in the English Premier League?
Since launching 30 years ago, the value of players in the English Premier League has soared exceptionally. The most expensive transfer an EPL club has spent is £100m by Manchester City in the summer of 2021 for Aston Villa and England international Jack Grealish.
However, this is not the biggest transfer that has involved a Premier League club. In January 2018, Barcelona paid Liverpool £142m for Philippe Coutinho.
Which Premier League has spent the most on players?
With the value of players increasing every season, combined with the large financial scale of the Premier League and the chase for UEFA Champions League success, EPL clubs have spent billions in recent years.
When it comes to looking at the biggest EPL transfers, Manchester United have been involved in many deals with approximately £400m spent on players. Whereas Chelsea's purchases of Kepa Arrizabalaga (£72m), Kai Havertz (£72m), and Romelu Lukaku (£96m) sees the London club as one of the biggest spenders.
However, Manchester City are considered to be the biggest spending club. Since 2012 the "Cityzens" has spent over £1 billion on players.
Which football club is valued the most?
Although the English Premier League is known to be the biggest league in the world, the La Liga pairing of Real Madrid and Barcelona are the two most valued clubs in the world.
14-time European Cup holders, Real Madrid, are the most valued club estimated at £4bn. While their Spanish league rivals are estimated the same, their operating income of $17m for 2020-2021, makes them the second most valued club. For the same season, Real Madrid had an operating income of $90m.
The English Premier League dominates the top 10 valued clubs, with major European clubs Bayern Munich, PSG, and Juventus completing the list.
The world's most valuable football clubs
Real Madrid: $5.1bn (£4bn)
Barcelona: $5.1bn (£4bn)
Manchester United: $4.6bn (£3.65bn)
Liverpool: $4.45bn (£3.53bn)
Bayern Munich: $4.275bn (£3.4bn)
Manchester City: $4.25bn (£3.37bn)
Paris Saint-Germain: $3.2bn (£2.54bn)
Chelsea: $3.1bn (£2.46bn)
Juventus: $2.45bn (£1.94bn)
Tottenham Hotspur: $2.35bn (£1.86bn)
Note: According to Forbes Magazine, May 26th 2022
Who are the top 10 highest-paid players in world football?
Kylian Mbappe is the highest-paid footballer in the world. With a rumoured €62 million a year (or £1,478,249 a week), he isn't the only Paris Saint-Germain player to be on extraordinary wages. The aforementioned Neymar Jr. along with Lionel Messi, considered to be one the greatest players ever, earn £606,000 and £960,000 per week respectively.
Some lists suggest it isn't just in Europe where players are paid exceptionally well. Square Mile lists Oscar of the Chinese Super League side Shanghai Port and Spanish legend Andres Iniesta at Vissel Kobe in Japan amongst the highest paid players.
Top 10 Highest Paid Footballers
Kylian Mbappe – £1,478,249 (per week)
Lionel Messi (PSG) – £1,034,823
Neymar Jr (PSG) – £916,446
Cristiano Ronaldo (Manchester United) – £515,385
Eden Hazard (Real Madrid) – £508,143
Frenkie de Jong (Barcelona) – £474,321
Sergio Ramos (PSG) – £443,426
Kevin De Bruyne (Manchester City) – £400,000
Karim Benzema (Real Madrid) – £390,254
David De Gea (Manchester United) – £375,000
Who is the highest paid footballer in the Premier League?
In the Premier League list of highest paid footballers, Cristiano Ronaldo of Manchester United is the biggest earner at £515,385 a week. He's followed by players from Manchester City (Kevin de Bruyne and Erling Haaland), his team mate David De Gea (Manchester United) and Mo Salah (Liverpool FC). Prices listed below are the highest paid Premier League players per year, which we think really puts things into perspective!
Cristiano Ronaldo (Manchester United) – £26,800,000
Kevin De Bruyne (Manchester City) – £20,800,000
Erling Haaland (Manchester City) – £19,500,000
David De Gea (Manchester United) – £19,500,000
Mohamed Salah (Liverpool FC) £18,200,000
Why does the English Premier League spend more than other leagues?
With a worldwide viewership of 4.7 billion people, the Premier League is the most watched league in the world. One of the benefits of having such a massive fanbase is the television revenue it generates for clubs in the EPL, especially those considered to be "the top six" (Man City, Liverpool, Man United, Chelsea, Arsenal, and Tottenham). While overall revenue for EPL clubs is expected to hit £6 billion this season.
So it's no surprise the Premier League is the highest spending league. For the summer 2022 transfer window, Premier League clubs were responsible for 49% of the collective gross spent amongst Europe's top five leagues. Leading accounting firm, Deloitte, has stated the EPL spent €2.2bn this past summer. This is almost three times as much as Serie A in Italy, which was the second highest spending league.
Premier League: €2.2bn
Serie A: €749.2m
Ligue 1: €558.0m
La Liga: €505.7m
Bundesliga: €484.1m
It continues a trend of the Premier League's increasing financial might. EPL clubs' gross spend of £1.9bn is 67% higher than the 2021 summer transfer window (£1.1bn). It also beats 2017's record of£1.4bn by 34%. While the net transfer spent surpassed £1bn for the first time ever.
Tim Bridge, a lead partner in Deloitte's Sports Business Group cited clubs' confidence in fans returning to stadiums and a new broadcast cycle as some of the reasons for the Premier League's growth in spending. Furthermore, he suggests the financial reward of staying in the EPL is a motivating factor behind the club's big spending.
"It's now become part and parcel of the Premier League that clubs are willing to pay significant sums to maximise performance," said Tim in a press release. "This season, the desire to acquire playing talent has reached new levels as the pressure for clubs to stay in the competition is higher than ever before."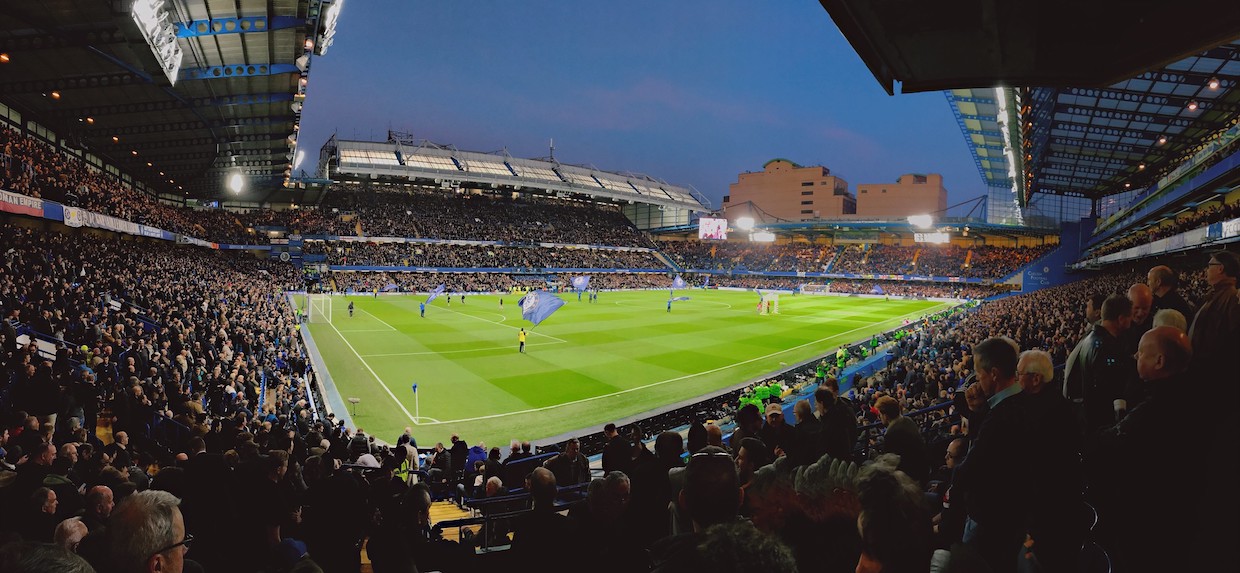 Which English Premier League Clubs Spent the most this summer?
With new owners in the form of American businessman Todd Boehly, Chelsea spent the most in the summer 2022 transfer window with an estimated £251.09million expenditure on players. Amongst those players to join the West London club were Raheem Sterling (Man City, £47.5m), Marc Cucurella (Brighton & Hove Albion, £56m), and Wesley Fofana (Leicester City, £69.5m).
The most active club was the newly-promoted Nottingham Forest. After 23 years out of the EPL, the East Midlands-based club bolstered their squad with 21 new additions, as they look to stay up at the first time of asking.
Top 10 Biggest Spending Premier League Clubs of summer 2022
Chelsea – £251.09m (Expenditure) (Income – £44.37m / Net Spend – -£205.72m)
Manchester United – £214.22m (Income – £8.55m / Net Spend – -£205.67m)
West Ham United £163.8m (Income – £16.02m / Net Spend – -£147.78m)
Nottingham Forest – £141.26m (Income – £6.03m / Net Spend – £134.96m)
Newcastle United – £122.40m (Income – £0.00 / Net Spend – -£122.40m)
Tottenham Hotspur – £152.91m (Income – £34.43m / Net Spend – £118.49m)
Arsenal – £118.86m (Income – £21.42m / Net Spend – -£97.44m)
Wolves – £122.94m (Income – £51.39m / Net Spend – £71.55m)
Southampton – £66.06m (Income – £0.00 / Net Spend – -£66.06m)
Brentford – £45.45m (Income – £3.24m / Net Spend – -£42.21m)