With multiple video streaming platforms out there, football fans are spoiled for choice when consuming soccer-related content. From documenting major European clubs such as Manchester City, Juventus, and Arsenal, to having behind-the-scenes access to non-league teams, to being captivated by the fictional trial and tribulations of Ted Lasso and AFC Richmond, online football content is available in various forms.
The Serialisation of Football Teams
Unsurprisingly, YouTube is full of football content with grass-roots football being popular amongst viewers. Sunday league and non-league teams have used the platform to create a following, through engaging, serialised content that gives people a detailed, realistic insight into grass-roots football.
Whether it's shows highlighting the success or the downfall of clubs, the structural narrative of a football team's 'journey' has widespread appeal, going beyond everyday football fans.
SE Dons
Based in Lewisham, Southeast London, SE Dons is a side with a mission to change the perception of Sunday league football. Commonly, it's seen as highly amateurish, played by unfit (and sometimes hungover) players on open fields up and down the country. Founded by grime artist Don Strapzy, SE Dons wants to put a professional shine on Sunday league football while simultaneously creating fun, relatable and engaging content for their growing fanbase.
With over 226,000 subscribers on their YouTube channel, SE Dons are considered to be the biggest Sunday league club in the world with fans coming from as far as New Zealand to attend their games.
In addition to documenting their games, Strapzy and his friends challenge teams for the "YouTube Championship Belt", showcase their silky skills, highlight their work in the local community, and put the spotlight on their five-a-side team.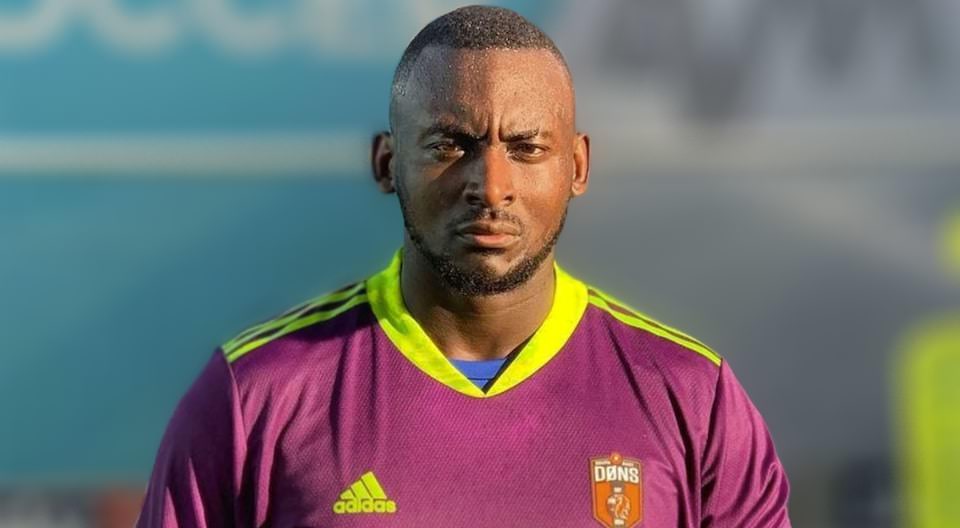 SE Dons Frequently Asked Questions
What league do SE Dons play?
SE Dons' main XI side now competes in the Sunday Football League – London, and is in the Premier division. They previously played in the Orpington & Bromley District Sunday Football League where they were two-time league champions in 2021 and 2022.
Are SE Dons semi-pro?
SE Dons is not a semi-professional football side. However, have had semi-professional players such as former Arsenal youth player Zak Ansah, and Ali Fuseini, formerly of Millwall.
Where are SE Dons based?
SE Dons is based in Lewisham, a borough in the southeast of London. It is also part of the historic county of Kent.
Who created SE Dons?
SE Dons was created in 2014 by Don Strapzy (Andrew McHugh).
Other Influencer Football Teams – Hashtag United & The Sidemen
SE Dons is one of several grass-roots football sides with a following on social media. Here are some other teams that have developed a massive following worldwide.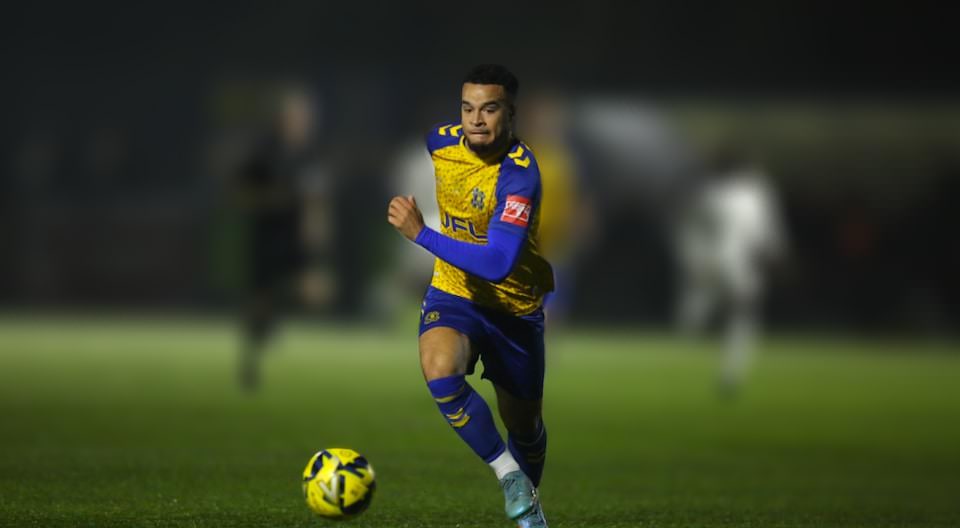 Hashtag United
Formed in 2016 by YouTuber Spencer FC (Spencer Carmichael-Brown), Hashtag United is now a semi-professional side. The Essex-based club now play in the Isthmian League North Division, the eighth level of English football.
In early 2018, Chelsea player and Spanish international César Azpilicueta became a co-owner, providing investment into "the Tags".
In addition to the men's XI team, Hashtag also has reserves, developmental, women's (due to a merger with AFC Basildon), and eSports teams.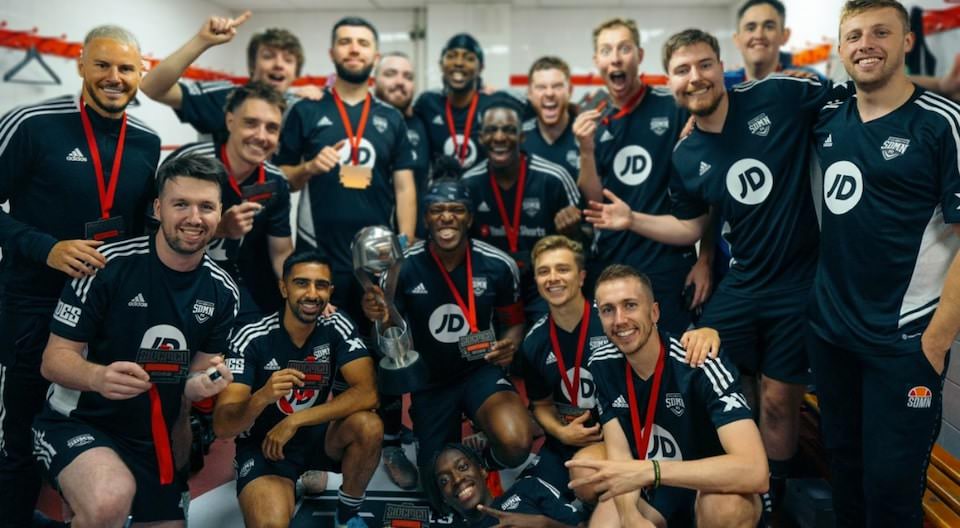 The Sidemen
Although they're not a football team, the impact of the YouTube group 'The Sidemen' can't be ignored in football. With a combined 138 million subscribers, the seven influencers (KSI, Miniminter, Zerkaa, TBJZL, Behzinga, Vikkstar123, and W2S) have used their enormous audience for various charitable causes.
Most notably, 'The Sidemen' have hosted several charity football matches since 2016. These games has seen 'The Sidemen' play alongside and against other social media influencers and major YouTube stars such as MrBeast, Chunkz, IShowSpeed, and WillNE. The 2022 game between 'The Sidemen' and the YouTube Allstars saw 27,000 people attend the match at The Valley, the home ground of Charlton Athletic. While a live stream of the match peaked at 2.6 million viewers.
Must Watch Football Series
Away from YouTube and following the in-depth look at grass-roots clubs, streaming platforms such as Netflix, Amazon Prime, and Disney+ offer plenty of serialised football content, providing fans an insight into teams around the world.
All or Nothing
One of the most well-known sports docuseries, Amazon Prime's 'All Or Nothing' has featured teams from American football and ice hockey, highlighting that the structural narrative provided by sports can lend itself to use by almost any media including gaming, fantasy football or sports themed casino games online. It is football that is predominantly featured in the UK and Europe on the 'All Or Nothing' series with Manchester City, Tottenham Hotspur, Arsenal, Juventus and the Brazilian national side having all allowed the Amazon's cameras a behind-the-scenes view into their day-to-day activity.
From captivating team talks from the likes of Arsenal's Mikel Arteta and Manchester City's Pep Guardiola, to Danny Rose's furious row with Tottenham Hotspur's Jose Mourinho, 'All Or Nothing' has had its fair share of memorable moments, giving fans an unbelievable insight into their club.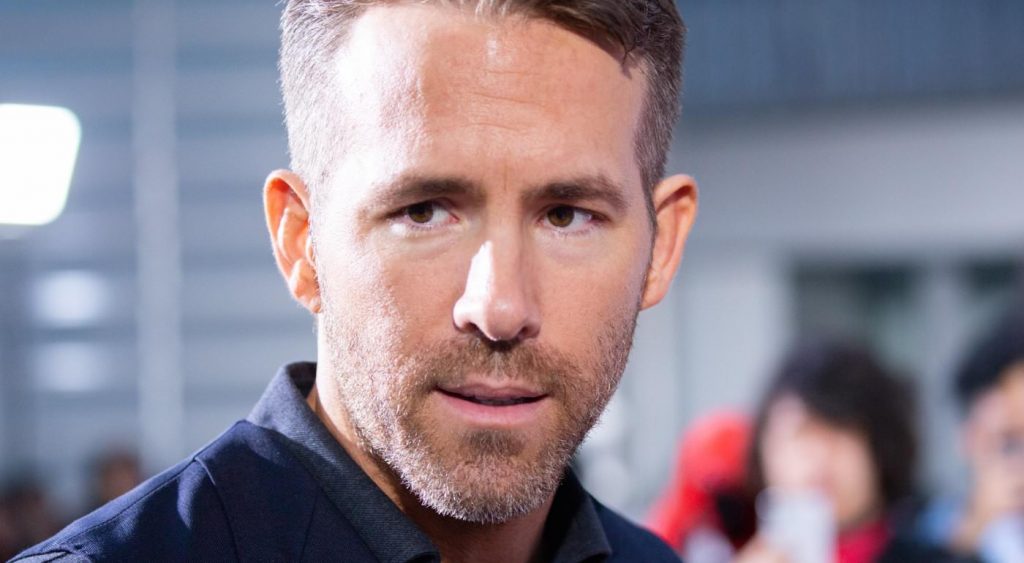 Welcome to Wrexham
When Hollywood A lister Ryan Reynolds and 'It's Always Sunny in Philadelphia's Rob McElhenney surprisingly took over National League side Wrexham AFC, there was always going to be speculation as to what the pair would do with the fifth-tier Welsh club.
Debuting in the summer of 2022 on Disney+, 'Welcome To Wrexham' tracked Reynolds and McElhenney's takeover of the club as they sought promotion to EFL League Two. However, with them spending most of their time Stateside, the series provided an insight into the lives of longtime fans and volunteers, and players of Wrexham. The end result is a down-to-earth, humble show that leaves you rooting for 'The Red Dragons'.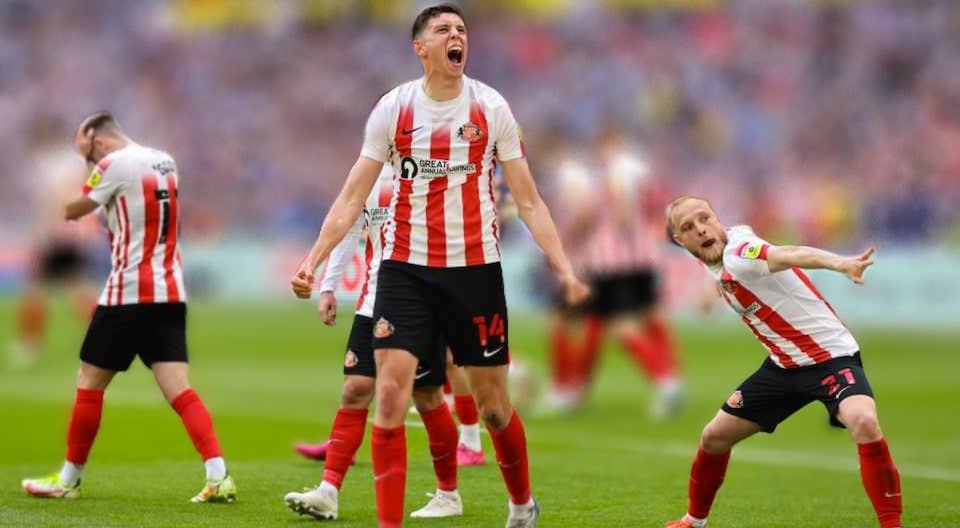 Sunderland 'Till I Die
In 1998, the BBC aired a docuseries called 'Premier Passions'. The six-part series documented Sunderland's relegation from 1996-1997 Premier League season. For some, it's remembered for Peter Reid's expletive-laden half-time team talks, and memorable local supporters.
Fast-forward twenty years, 'Sunderland 'Till I Die' debuted on Netflix. With the initial aim to document the Black Cats bounce back to the Premier League at the first time of asking, the first series turned out very different. It saw the club struggle to adapt to life in the Championship with financial limitations, ultimately ending in relegation to League One and new owners taking over the club. Season Two gave an insight into how the new owner Stewart Donald and director Charlie Methven steadied the ship, as Sunderland tried to get out of League One.
While some docuseries highlight success stories, 'Sunderland 'Till I Die' provided a memorable account of a struggling club and its working-class fans, proving to be more compelling.
Ted Lasso
There have been numerous shows and films about fictional football teams (does anyone remember 'Dream Team'?) yet no other show has proved to be as popular as Apple TV+'s 'Ted Lasso.
Originally a character created to promote NBC's coverage of the Premier League in the United States, actor Jason Sudeikis alongside Scrubs creator Bill Lawrence create 'Ted Lasso'. It sees the American college football coach unexpectedly be appointed manager of AFC Richmond, a fictional Premier League side. Alongside Coach Beard, Lasso arrives at the club with little knowledge about soccer.
While new club owner Rebecca Welton initially appoints Lasso as a way to annoy her ex-husband and sabotage the long-term future of the club, Lasso's charm and optimism wins her over. Surrounded by a host of colourful characters including veteran captain Roy Kent, and egotistical young up-and-coming striker Jamie Tart, 'Ted Lasso' has gathered critical and commercial praise.
The wholesome comedy-drama, 'Ted Lasso' has proved beyond doubt the power of the football narrative, appealing to audiences who had no interest in football.
Why football Makes Such Great Content
Football provides content creators a ready made narrative, which is already implicitly understood by most viewers whether they follow football or not. Football league and cup competitions are natural frameworks for telling stories with predefined timings and crescendos of drama. With human interest elements and evergreen themes such as teamwork, clash of personalities and the underdog story writers and content producers have a lot of the structure already covered.