Home > Fantasy Football: Top 20 Freshest & Funniest Fantasy Football Team Names of 2019
Fantasy Football: Top 20 Freshest & Funniest Fantasy Football Team Names of 2019
We unveil the top 20 Fantasy and Draft Premier League team names + The best 100 of the funny names that didn't quite make it… 🔥
This may well be the best, most comprehensive and original list of funny football team names ever created… However, after days of little else but name punning in the 5aside.com office, we have lost all perspective, so we would say that! (seriously, we have been struggling to have a normal conversation with people without rhyming their words back at them!)
This is our 3rd year of listing the top 20 team names just in time for the new season of fantasy football, making your 1st managerial decision just that little bit easier.
We worked hard to give you the freshest, most original & relevant list of names…
So you know at least you might get a name that no one else has. You might even get a few laughs from it (whether you claim credit for the name is up to you!)
We got pretty nerdy this year, working to create names using perfect rhymes, (extremely!) imperfect rhymes, compounds and wordplay to give you the most comprehensively researched list to choose from.
Certain players are an absolute gift for funny name creation – with Mané and Salah joining Juan Mata, Giroud and Fabregas as the go-to multi-use, well-known players (Cesc is particularly helpful, providing rhyming puns on his 1st and 2nd name.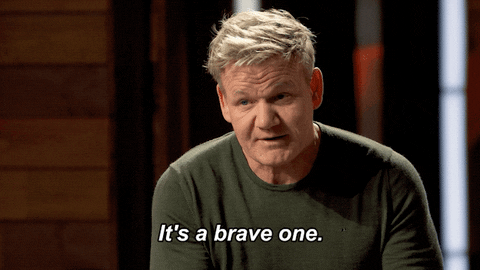 As you can see our top 20 has some relevant images for your viewing pleasure and we even did some (not so fancy) photoshop for a some of them, hopefully adding to the chuckle-inducing team names.
How we rank our football team names (not very scientific… certainly not at all fair)
Names that are fresh – using players or subjects that are topical or well known
Pun-heavy preferred, especially names that incorporate more than one player/pun – See this years No.11 name: ♪♫ Kewell Neville Walker Alonso ♪♫
We are happy to have less than perfect rhyming words if it allows for a funnier name
Obvious is great but we have a penchant for the abstract
We don't rate anything that we consider racist or homophobic (the Daily Express or Mail will no doubt have a list for this if required!)
State of the (fantasy football) union
Fantasy football is now as much part of the average Premier League fan's consumption of the sport as TV coverage. Last season saw fantasy football being regularly referenced in commentary and punditry across all media. Indeed it has become such a known cultural reference, that it even makes its way into ads for mobile phones. Although as you can tell by the young actress's delivery of the line "cheers Dad, I've switched up my captain" its not a cultural bandwagon that can always be seamlessly jumped on (see below)
Fantasy football can add excitement to games that are seemingly unwatchable
With 0-0 draws becoming a "good day at the office" for your defence!
Most of us now support 2 teams, your club and your fantasy football team!
This can lead to added confusion watching matches, often ending in a convoluted ethical dilemma – Do I want my team to win or my captain to score?
What type of manager are you?
Are you the arrive late to the party, picking your team in week 2 and not looking again until your mate tells you that you still have Rooney (circa 2017/18) in your team and he hasn't started a game for 3 months?
Are you the kind of manager that uses their wild card in week 3 once the starting line-ups have been established and then claim to have "heard a lot of good things about Mo Salah when he was at Roma" in 2017/18?
Are you a veteran of fantasy football management – Beginning your career in the 90s with "Dream Team" and researching your players on "Championship Manager" (the precursor to "Football Manager") moving onto Premier league then to draft fantasy football.
Do you treat your fantasy football team management as a 2nd job, with hours spent each week researching, planning and executing your game week professionally?
Have you been in the same league with the same friends for many years – often resulting in the same winners and losers?
Do you see yourself as a managerial maverick – Preferring to take a punt on a player that no-one has considered for a chance of glory when that player becomes the unexpected points machine of the season?
Are you a stat manager or a feelings manager – Going steady with regular points scorers or feeling that Defoe is about to go on one of his hot streaks?
The future of fantasy football?
We are no fortune tellers (if we were we wouldn't need great team names to deflect our poor fantasy football team's position!), but we can certainly glean some direction on where things are heading by focusing on one trend we have noticed. Last season we saw Draft Fantasy Football establish themselves as a genuine competitor to the official Premier league fantasy football with many moving to the draft format. Lots of managers now prefer the structure of draft and compared with from the classic format whereby halfway through the season most teams have the same players. Draft Fantasy Football have sometimes struggled to cope with the influx and have looked to new ways of monetizing their site to afford more tech to satisfy demand. Last year they were awarded a licence to host gambling on the platform and launched fantasy football gambling with their "lightning drafts" system. Here you compete against other players with your chosen team against theirs and the winner(s) take all. People have different and justly held views on gambling. We, for instance, find the ad breaks on football programs unhealthily saturated by gambling ads – Also, the problem is "Ray" that not all "Bet365" punters do gamble responsibly and it is made increasingly difficult for them when they are enjoying watching football only to be bombarded by "hard-sell" and sometimes "soft-sell" (wanna be like all these cool guys betting?) at half-time! If you feel as strongly (as we clearly do!) about this there's a good article here. However, most people can have a flutter on football without it ruining their lives (and often their families) and just like fantasy football it adds an additional element of interest to their football consumption and we see this trend towards fantasy football gambling increasing as the hugely profitable betting companies realise its potential – Mo' money… mo betting ads! (or as Biggie Smalls like to say "Mo' money… mo' problems" – or as we like to say "Mo Mané… Mo Salah problems") 2019 UPDATE: The big betting companies have agreed a voluntary ban on "whistle to whistle" ads (good news everyone!)
When does the Premier League Fantasy Football 2019/20 season start?
The 1st game of the new Premier League season starts on Friday the 9th August at 8pm. The Liverpool Vs Norwich opening game is the deadline to choose your fantasy football team (and name!) If entering the classic Premier Fantasy league format generally gameweek deadlines are 2 hours before the 1st game of the weekend/gameweek, so be sure to submit your team in time for the FPL. Of course if you are entering a draft format you will have already endured the drama of the draft in the days or weeks before Gameweek 1.
The No.1 fantasy football team name of 2019 is…
Disagree with our No. 1? Find the whole list offensive? Find the list not offensive enough?! We can only apologise for our very specific sense of funny. We humbly thank you for joining us on this (hopefully) comedic journey and wish you the best luck in your 2018/19 fantasy football managerial campaign.

Ps – if you have a decent name, add it to the comments (below) and it might find its way into our list next year (we will credit you too for some 2020 #HumbleBrag)

The 5aside.com team – July 2020
The 100 other names that didn't quite make the top 20 (A to Z)
Absolutely Fàbregas
Anthony Martial Law
Antonio-ment
Auto-Matic suspension
Baines meanz Gabriel Heinze
Baines on toast
Bed Azpilicueta
Bilboa Baggins
Bite-em & Shove-em Albion
Bless Capoue
Boom Xhakalaka
Bournemouth Identity
Bournemouth Supremacy
Cesc on legs
Cesc on the beach
Cesc-ie football
Charlie Austin Powers
Charlie Austin-tatious chip
Couldnt score in a Boufal
Dark Juan Mata
David Silva lining
Dawn of the Fred
Delph and Safety
Dirty Sanchez
Doucouré blimey
Egg Fried Reus
Fàbregas football
Father and Son Heung-Min
Fiorentina Turner
Footballs coming Martin Keown
For Fuchs Ake
Friend or Jermaine Defoe
Fun Lovren criminals
Gabbia-Troy Deeney
Galatas-sorry
Game of Stones
Game of Throw-ins
Grey Juan Mata
Gylfi Pleasures
Harry-Giroud-Deeny
Hazard warning Ian Wright
Hazards sleeve
Huddersfield Clowns
Iheanacho Monreal men
In-Sane in the Mem-Baines
Isco Inferno
Its raining Mané
Jason Bournemouth
Jermaine Zagreb
Juan Mata of facts
Juan Mata-rial girls
Just Matip
Karius on camping
Kingdom of Jordan Pickford
Kissed by Danny Rose on a hill
Kouyaté ugly
Lallana's in pyjamas
Lifes an Ibrahimovic
Love Mee Ronaldo
Man walks into a Pogba
Manchester Pity
Mané Sane Mané
Mané walks into a Pogba
Mané-chester United
Moves Like Agger
Murder on Zidane's floor
Nacho Monreal Madrid
Nerds of Bremen
Newcastle Dis-United
No Kane, No gain
No laughing Juan Mata
On the Fred Son Heung-Min
One Flew Over Lukaku's Nest
Pain in the Fàbregas
Pain in the Niasse
Panjic at the disco
Pedro-ing me Pedro-ing you, Zaha
Petr Cech Yourself
Phil Neville wears Prada
Pique Blinders
Potato Salah
Quickfire Dybala
Real Modric
Real Social-dads
Red Card-iff City
Rooney Tunes
Show me the Mané
Snorting Whizbon
Tea and Busquets
The Cesc factor
The Otamendi Empire
The Tortoise and De Gea
Tottenham Luke-Warm-Spur
Two's Kompany, Three's Giroud
Unprotected Cesc
We set a high Pogba
When Harry Met Alli
Who Giroud think you are?
Willian dollar baby
Womanchester United